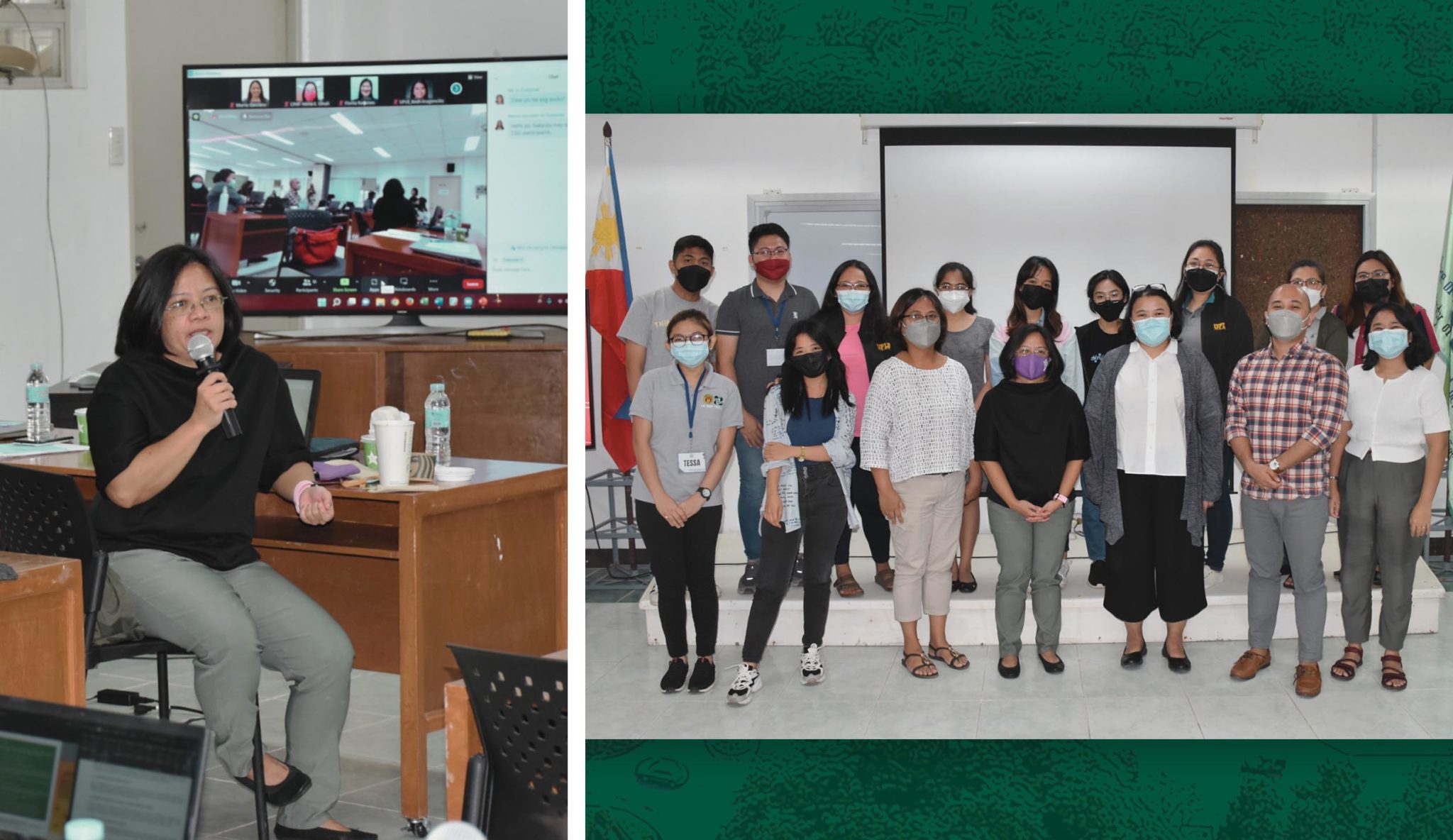 Policy brief writing tackled at DIP Lab seminar-workshop
The Development Innovations and Policy Laboratory (DIP Lab) held its first brown bag seminar-workshop on policy brief writing on July 13 at the College of Public Affairs and Development (CPAf). Nineteen staff members, including the project staff of the Center for Strategic Planning and Policy Studies (CSPPS) and the Community Innovations Studies Center of CPAf participated in the event.
Sahlee Barrer, consultant and editor-writer at the ASEAN Centre for Biodiversity, served as the resource speaker. Barrer defined what a policy brief is, its purpose, and its process. She also cited best practices from her experiences as a writer and a publications consultant. Barrer capped off the discussion by sharing writing tips such as using infographics to add more visual appeal and keeping the target audience in mind when drafting a policy brief.
The lecture was followed by a question-and-answer session in which participants asked about the struggles of most researchers in delineating technical writing from policy brief writing. The challenge of making policy briefs "friendlier" was also tackled. Barrer recommended that it is best to follow the institutional style guide and that policy briefs should be relevant and relatable and should encourage action based on science-based data.
The event was highlighted with a writing workshop. With Barrer's guidance, the participants drafted a policy brief on various completed and ongoing research studies in CPAf.
The outputs were then presented to Barrer for critiquing. Her most common suggestions were to include a catchy title and prioritize relevant information in the policy brief to make it more understandable to various stakeholders.
Dr. Aileen Lapitan, CSPPS director and DIP Lab project leader, gave the closing remarks. She expressed her appreciation to the participants for their dedication and willingness to learn and said that she hopes the DIP Lab can conduct more activities to provide opportunities for professional development among the CPAf staff.
DIP Lab is a policy laboratory recently established by CSPPS. It is a 2-year project funded by the Department of Science and Technology-Philippine Council for Agriculture, Aquatic and Natural Resources Research and Development with support from the UPLB Future Proofing Fund. Its primary focus is transforming sound evidence from research studies in the agriculture, aquatic, and natural resources sector into innovative policy solutions for societal development.
Learn more about the DIP Lab by visiting their Facebook page or emailing them at diplab.uplb@up.edu.ph. (Therese Quilnat)